Program Information
David Geffen School of Drama's Playwriting program seeks to engage artists who possess a singular voice and who can, with their command of language, set forth imaginative circumstances that entice audiences and challenge current forms. We are interested in students who are eager to learn and grow within a community of fellow artists and form lifelong artistic bonds.
As one of the oldest playwriting programs in the country, made up of practitioners and life-long learners, it is crucial that we identify the roots of racism in our structures and in our practices, interrogate our current models, and invest in a future led by students and instructors imagining systems/culture that do not lean on, celebrate, or uphold supremacy.
We begin those practices by asking three important questions: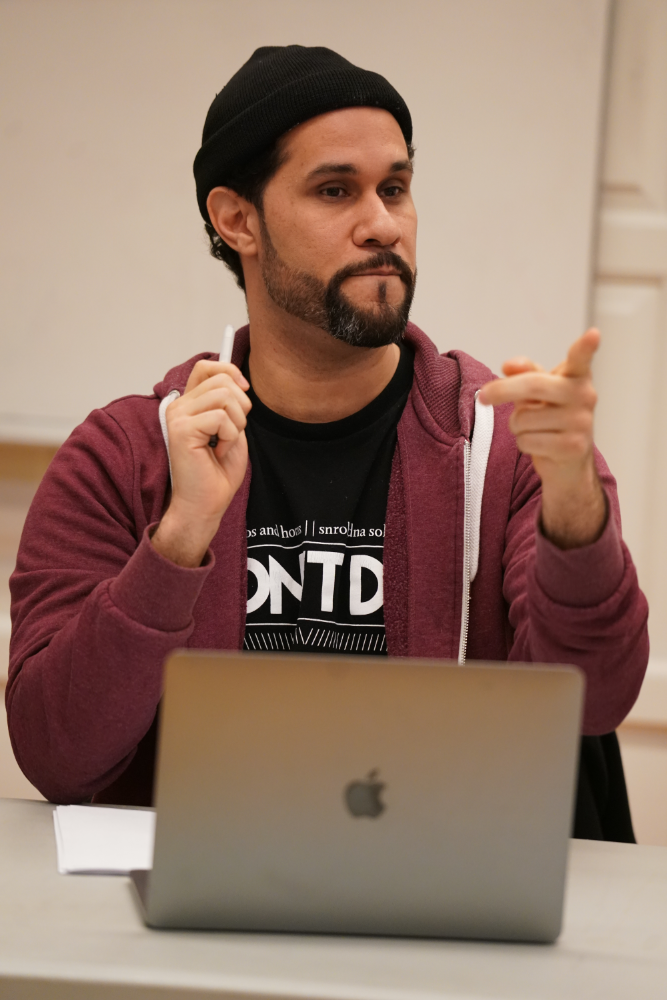 Why are you writing? Playwrights must accept the heavy, sometimes lonely, task of bringing their intimate voice to the page. Now called to practice, students are asked to dig deeper into their imaginative responses and forge specific theatrical visions that urge staging. The aim of the program is to engage with students' instincts and offer methods and means to keep exploration deep, personal, and sustainable while giving them room to innovate and to find ways toward practice unforeseen yet necessary for the creation of their work.
With whom are you making art? New work is at the center of the School, and students in the playwriting program are asked to keep a sharp and generous eye on what collaborators are bringing to bear. Playwrights learn the time-honored practice of collaboration and begin to find new ways of collective creation that evolve forms and strategies of theater making.
To whom are you writing? How is theater made with rather than for audiences and communities? The playwright is asked important questions about connection to audience and community: What portion of humanity are you illuminating or examining, and whom are you inviting to witness, examine, with you? The School and by default the Playwriting program seek to embrace the widest and most invigorating forms of live storytelling; how then do we also embrace the widest and most engaged audience?
Unsolicited manuscripts sent outside of the admissions process will not be accepted or reviewed and will be discarded.