About the 2023 Playwrights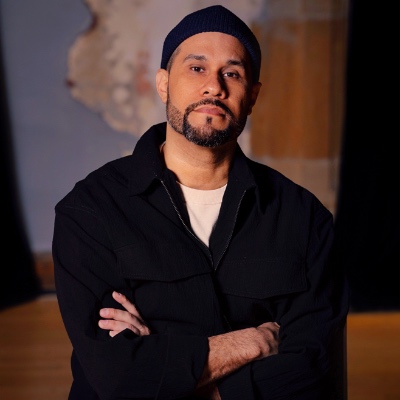 Rudi Goblen
Rudi Goblen is a playwright, poet, and performer who creates solo theater and devised theater works. As an acclaimed dancer, he has toured internationally, competing, adjudicating, and teaching with his award-winning group Flipside Kings. Rudi is a three-time recipient of playwriting awards from the Kennedy Center, the Distinguished Achievement for the Lorraine Hansberry Playwriting Award, and the Mark Twain Prize for Comic Playwriting; as well as the Future Aesthetics Artist Re-grant, two Miami-Dade County's Choreographers Awards, a Theater Masters' TAKE TEN Playwright, and a FEAST Award for his book of poems, A Bag of Halos and Horns. He is a founding member of Teo Castellanos/D-Projects and Rosie Herrera Dance Theatre. And he has trained and worked with Cirque du Soleil and DV8 Physical Theater. Publications include Theater magazine, Imagined Theatres: Writing for a Theoretical Stage, and Samuel French/Concord Theatricals. His play littleboy/littleman will be presented during the 2023 Carlotta Festival.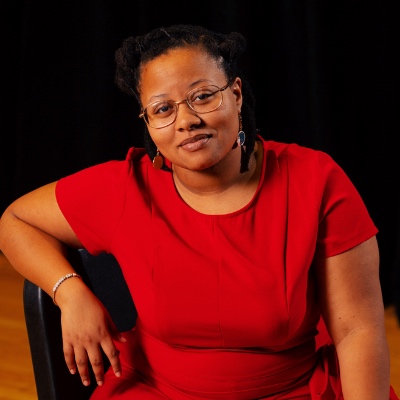 a.k. payne
a.k. payne is an M.F.A. candidate in playwriting at David Geffen School of Drama. They are from Great Migration, Pittsburgh, Pennsylvania. Her credits include AMANI (National Black Theater and Rattlestick Playwrights Theater 2023), "blooms" (Ensemble Studio Theatre's 38th Marathon of One-Act Plays 2022), BURNBABYBURN: an american dream (Yale Summer Cabaret 2022), love i awethu further (Langston Hughes Festival 2021), Ain't No Dead Thing (A Radioplay: Yale Cabaret 2020), Where Pathways Meet (New Play Lab 2020), and Filling Basins (Yale Dramat & Heritage Theater Ensemble 2018). a.k. uplifts the community-oriented theaters and ensembles which produced her earliest plays, and her public arts magnet school which provided space for her to discover this transformative work as she was growing up in Pittsburgh: City Theatre, Pittsburgh CAPA, Alumni Theater Company, and Pittsburgh Playwrights Theatre Company. Their work has been finalist for the L. Arnold Weissberger New Play Award and the Susan Smith Blackburn Prize, winner of the David Mark Cohen National Playwriting Award and the Alliance/Kendeda Prize, and three-time semi-finalist for the O'Neill National Playwriting Conference. Her work has been developed with the New Harmony Project, Great Plains Theater Conference, and Manhattan Theater Club's "Groundworks Lab." They hold a B.A. in English and African-American Studies from Yale College. Furlough's Paradise will be presented in the 2023 Carlotta Festival.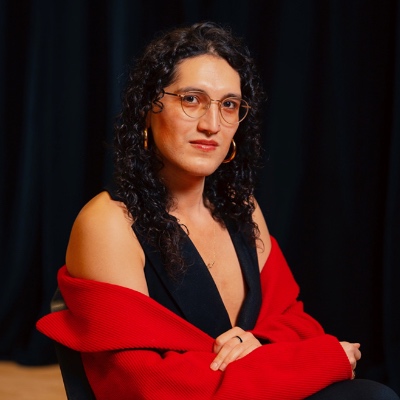 Esperanza Rosales Balcárcel
Esperanza Rosales Balcárcel (they/them) is a trans Guatemalan-American artist, born in Guatemala City and raised in Norwalk, Connecticut. Selected plays include Spring on Fire: A Guatemalan Story, Crashing, Lupe Finds Me in the Garden of Dreams, and When the Party's Over (TheatreWorks Next Generation Festival). Esperanza's plays have been supported by TheatreWorks Silicon Valley, Roundabout Theatre, Princeton University Lewis Center for the Arts, and the Stanford Department of Theater and Performance Studies. They have worked with The Public Theater, HBO, United Talent Agency, and are a former Teach For America corps member, having served in Huntington Park, California, as a fifth Grade ELA teacher. Last summer, they formed a collective with other Queer Black and Latinx artists at Yale who were then selected as Producing Artistic Directors for the 2022 Yale Summer Cabaret's season, Summer of Love, the theater's first season ever dedicated to new play productions and workshops by Queer BIPOC writers. Esperanza is the recipient of the Princeton Ward Prize for Fiction, the A. Scott Berg Fellowship for English Research, the Eugene O'Neill Memorial Scholarship, the Paul Greene Award from the National Theatre Conference, the Kennedy Center's Paula Vogel Playwriting Award and Latinx Playwriting Award. They hold a degree in English Literature from Princeton University. Esperanza's play, Color Boy, will be presented in the Carlotta Festival of New Plays.