Program Information
The purpose of the Design program is to develop theater artists who are accomplished, committed, daring designers of costume, lighting, projection, set, and sound for the theater. The program encourages students to discover their own process of formulating design ideas, to develop a discriminating standard for their own endeavors, and above all to prepare for a creative and meaningful professional life in the broad range of theater activities.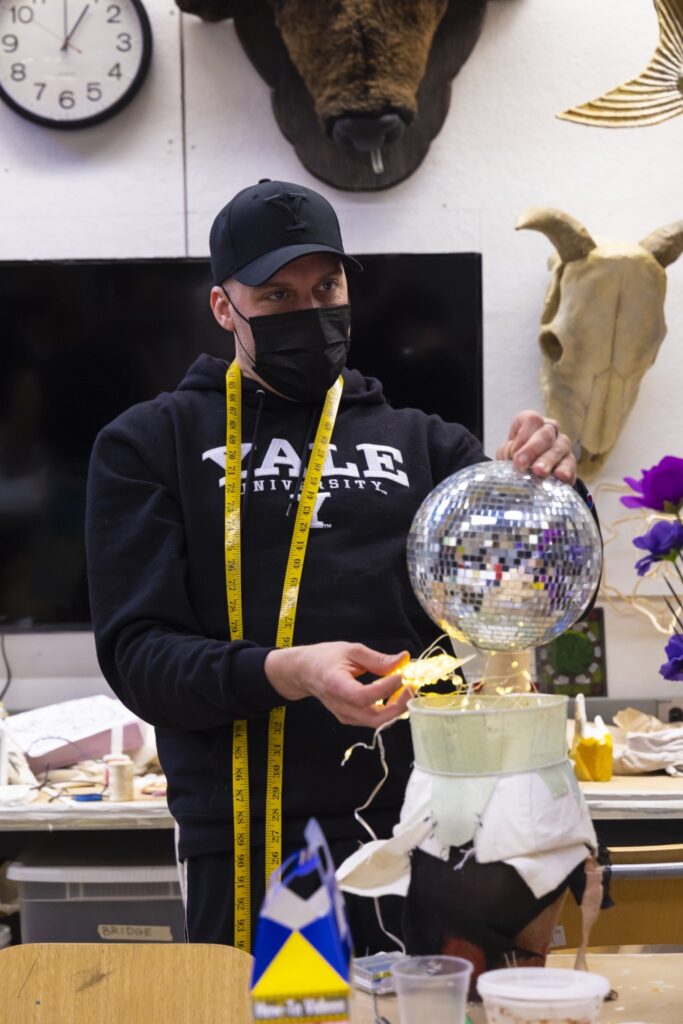 It is hoped that through their David Geffen School of Drama experience, design students discover a true sense of joy in working with other people and realize the excitement of evolving a production through the process of collaboration.
The program endeavors to create an atmosphere conducive to creative experimentation, tempered by honest, open criticism and disciplined study.
Students are admitted to the program on the basis of their artistic abilities as shown in their portfolios, as well as their commitment to the theater and their ability to articulate their ideas.
Approximately seventeen students are admitted each year. There is a high faculty-to-student ratio. We make a strong personal commitment to each student who is accepted, and we work to provide the resources necessary for all students to succeed in the program.
The student's training is accomplished through approximately equal parts classroom work and production experience. A balance between theoretical work, which students conceive of and develop in the classroom, and projects that are realized on stage, is the ever-present goal. Collaboration among disciplines, both within and without the Design program, is a constant practice.
All design concentrations are closely interrelated. Each is part of a greater whole. Therefore, with some exceptions, students in their first year of study take classes in all five design concentrations. Starting in the second year, the required sequence of courses for each student focuses more closely on the student's primary area or areas of concentration.
The program reserves the right to alter the required sequence when necessary in order to provide each student the experience best suited to the student's particular circumstances and goals.
The Design program is committed to dismantling racism by engaging in an ongoing examination of the policies and practices of the program and the profession in general in order to expose biases and systemic advantage/oppression where they exist and to build a safe, welcoming, and inclusive environment through anti-racist practices.